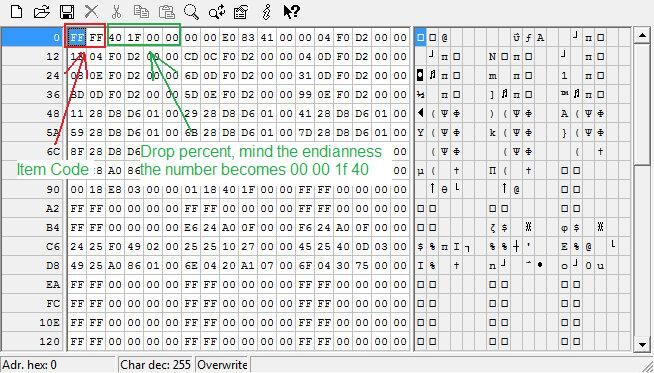 2 Bytes = Item code 4 bytes = Drop %
if u notice there are only 52 items which are supposed to be dropped (65535 is no drop and 0 is wz drop) So what u must do is count the number of items that the monster drops ( in case of eq its 52) . Then divide 10,000,000 by the number of items i.e 52 u get 192307.692207.... Just round figure it and put it in all places.
Community content is available under
CC-BY-SA
unless otherwise noted.